Back To Our Services
There are several reasons why you might find yourself locked out of your car. Perhaps your smart key or transponder key are no longer working and need reprogramming. You may have broken your key off in the ignition, ran over or lost it. The most common lockout problem isaccidently locking the keys in the car. With our help at "Car Key Locksmith Chicago" you have nothing to worry about. We have the tools and the talent of our professional locksmith technicians to easily and quickly retrieve them for you. Long gone are the days of using a hanger to pop a lock. The way cars are designed today, it is virtually impossible to unlock a car door this way anymore. Besides, this method usually caused damage to the exterior of your car. That is why it is important to know which locksmith service you can depend on for an unexpected car lockout.
Making a New Car Key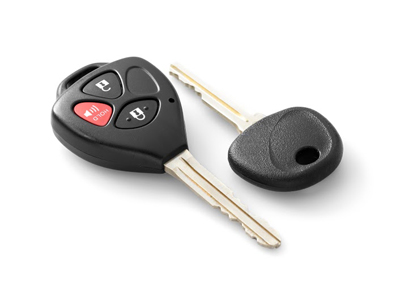 Just like locking the keys in the car isn't uncommon, neither is losing a car key. If you do not have a spare key or the person with it is nowhere to be found, call Car Key Locksmith Chicago. We have the tools necessary to make you a new key, on the spot. With our mobile service, we are able to come to you and provide you with the help you need. Our locksmiths arrive equipped with everything they need in order to make the exact key for your car.
If you have a smart or transponder key, it is generally more expensive to replace than a standard car key. However, you can count on us to provide you with the most cost-efficient services possible. It is never our intent to make matters worse by charging unreasonable rates for our services. Our customers express their gratitude to us whenever we are able to provide them with the help they need at prices they can afford. Perhaps this is just one of the reasons they continue to turn to us for their lock and key needs. Don't wait for too long before receiving the help you need. Instead, contact us today and let us provide you with quick and efficient services.
Back To Our Services