Back To Blog
A locksmith company that values you as a customer will give you immediate service. This means that they quickly send a technician to your location to assist you. Fact is, there is no such thing as a convenient time to be locked out of your car. You've just dropped off your child and are headed to work, simply needed to fuel your car, were on your way to a meeting – and so many other examples. In every scenario you were probably in a hurry already and that's how you locked your key in the car. Auto lockouts are among one of the most commonly called about problems that require the services of a locksmith. When contacting a locksmith company, you can be rest assuredthey bring all the equipment they need so that they can get you back on the road as soon as possible. There are several possible solutions, and a professional locksmith will be able to offer you all of them.
Replacing Your Car Key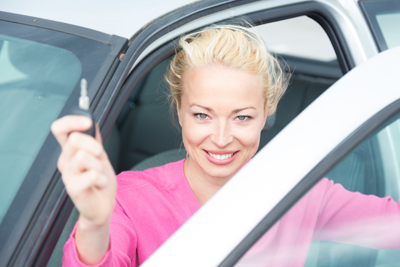 If you are locked out of your car because you've misplaced or lost your key, call alocksmith to make one for you. They don't need your key in order to make a new one. They have the know-how and the tools to make you a key regardless of where you are. They bring all they need along with them on their service call. Don't wait around for a tow truck, contact a locksmith instead. The advantage of simply replacing the missing key is that if you were to find your old key, you now have a spare key.
There are commonly two types of keys that automotive locksmiths make, smart keys and transponder keys. Most cars manufactured today use transponder keys. There is a microchip placed inside the key component that helps prevent your car from being stolen. The key is unique to the individual car, which makes it difficult to duplicate. The other key is a smart key, which enables the driver to start their car without putting the key in the ignition or door. Both can be made right in front of you whenever you are locked of your car.
If you live in Chicago or in the area, count on us to be there for you fast for any of your lock and key needs.