Back To Blog
When you lock your keys in the car, it may be tempting to call up a friend or try to retrieve them on your own. This may only upset you further when you see all of the damage caused to your car as a result. Without using the right type of equipment to pry open the door, you risk the chance of damaging it and the seal around it. Instead, call the services of a qualified locksmith. A reliable and reputable locksmith company is generally in demand but have enough locksmiths to handle their load. A qualified locksmith technician has received the appropriate training so that they are able to assist you with your lockout needs. If you need a new key made or an existing key retrieved, they are able to do this for you at your location. A qualified locksmith technicianunderstands the importance of making sure they arrive at your location with all of the equipment necessary to handle the job. They also respect your time and show up quickly to resolve the problem.
Getting Immediate Help 24/7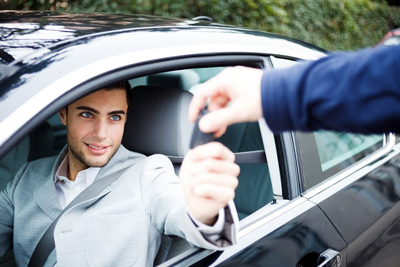 Being locked out of your car is a frustrating ordeal that would be upsetting to just about anybody. However, the problem can be less frustrating when you know that you can depend on a locksmith company 24/7. There are some locksmithsthat can provide you with emergency automotive locksmith services. This is very important because accidents happen every day and you just won't know for certain when one will happen to you. A professional service provider will generally offer you help around the clock, 24/7. This means it doesn't matter if it is a holiday, weekend, early morning or late evening - you'll be able to depend on the services of a 24-hour mobile locksmith service.
A company that is able to offer such assistance will have enough locksmith technicians to meet the needs of its customers. This is one of the many advantages of hiring a reputable and professional locksmith company. In addition to being able to provide you with the help that you need any time you need it, you are given peace-of-mind knowing there is always someone available to address your auto lock and key needs. For more information, contact our experts in Chicago.